[EIDETIC INSIGHT] Embracing eSports
eSports in the Asian Games?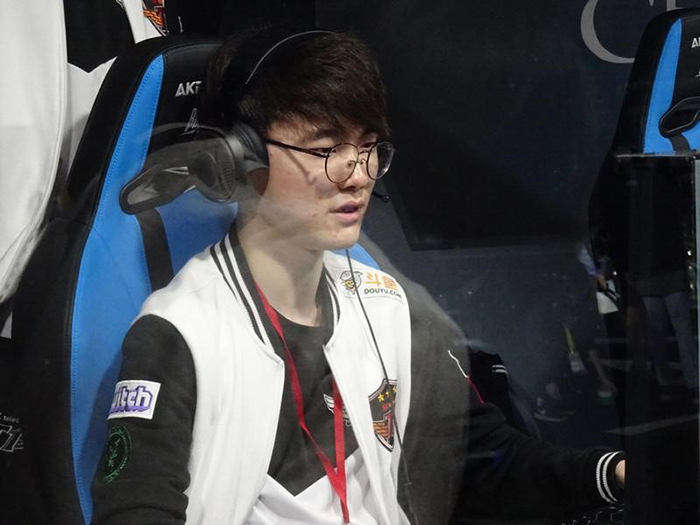 During the 2018 Asian Games held in Jakarta Palembang, eSports made its debut on to a globally renown sports event. Out of 6 distinct games, Korea competed in 2 of the categories; League of Legends (LoL) and StarCraft 2. How is it that eSports evolved from simple hobbies for individuals to becoming recognized as an official sport category?
The Current State of eSports
Sports Media Watch, a prominent medium in the sports industry released an interesting statistic regarding the current state of eSports. In 2017, the MLB World Series received roughly 31 million views through TV viewership. During the same year, Riot Games stated that the LoL World Championships Finals received a total viewership of 57.6 million views across a variety of mediums. Of course, there may be some difficulty in comparing the two statistics due to the different standards by which the numbers were measured. However, it can be noted that eSports viewership has risen significantly during the past few years, and is rapidly catching up to views for traditional sports. The world renown financial institute Goldman Sachs predicted that by 2022, the global market for eSports would amount to $2.96B. Considering the current eSports viewership and estimated projection for the market, investing in eSports teams, players or the likes seems like a well-founded decision.
---
Why Corporations are Captivated by eSports
There is a simple reason why people are so enamored by sports. It is because they are fun and people enjoy watching games. However, to corporations, to justify investments through such simple reasons are impalpable. In this article, Eidetic Marketing will elaborate on the current state of eSports and offer insight into 3 marketing values that eSports offers.
1. Popularity of Game IPs
Being serviced as Penta Storm in Korea, Arena of Valor has achieved popularity throughout the world. Since its conception in 2015, the game has received more than 200 million downloads globally. Within a year since its launch, Arena of Valor was inaugurated into the KPL, Korea's professional eSports league. In terms of last year's autumn league, the accumulated viewership for the live broadcast amounted to 3.6 billion viewers, confirming the popularity of eSports and game IPs. As such, eSports have become a vital component to marketing within the game industry. Eidetic Marketing has previously activated a global eSports event, 'Summoners War World Arena Championships 2017'.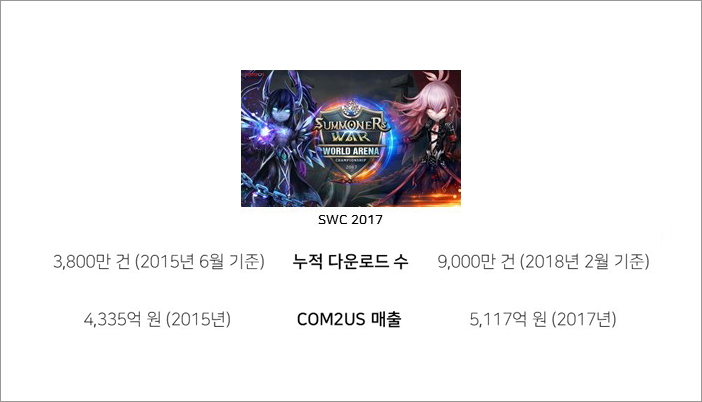 Since its release in 2014, Com2uS has achieved global sales of over 1.0 trillion through this single game. During 2017, the game was experiencing some stagnation in terms of growth. However, with the advent of the global eSports tournament, 'Summoners War World Arena Championships,' Com2uS was able to achieve 90 million accumulated downloads and approximated sales of \500 billion. This was a case in which eSports effectively furthered the popularity of a game IP.
eSports also have the ability to increase the value of a brand or corporation. In 2000, Samsung Electronics launched the first ever global eSports tournament, 'World Cyber Games (WCG).' In 2016, Smilegate purchased the rights to the WCG brand and are planning to hold the competition next year, in 2019. Through the activation of this global event, Smilegate will be able to increase its projected value as well as branding itself as a company that puts importance on Corporate Social Responsibility (CSR).
2.Viewership Base Business
The 2014 World Cup in Brazil had an accumulated viewership of 3.2 billion views. As a major global event, the World Cup created significant amounts of revenue from ticket sales, sponsorships, commercials and more. As such, the viewership holds much influence and power over the popularity of events. Comparatively, LoL's '2017 Mid-Season Invitational' had an accumulated viewership of 364 million viewers, around 1/10th that of the World Cup. To put this number into perspective, the viewership could be roughly estimated to be 5% of the global population. Because the viewership of such competitions is guaranteed to an extent, many corporations use copious amounts of money to create brand exposure through commercials, sponsorships or other methods.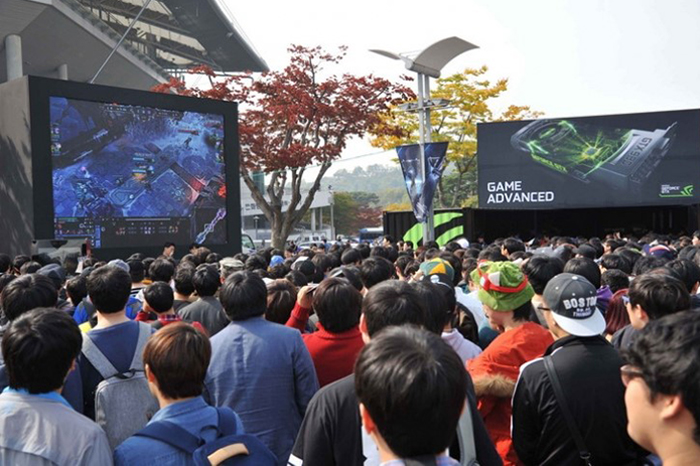 There are many methods by which a corporation can conduct businesses using the viewership. First, in terms of eSports that are usually held offline in a physical location, ticket sales generate revenue. Expanding further, profit can be made through the renting of lots in which corporations can create brand exposure in a variety of ways such as the fabrication of a brand booth or outdoor advertisements from sponsorships. Broadcasting is another major source of revenue. From allocating broadcasting rights, to the use of music, videos and other media allows for another profit point. Moreover, IP based products offer both on and offline revenue streams, such as limited edition character skins or toy models.
3.Team Management
As the eSports market grows, so does the number of professional players. Just as major football or baseball clubs exist, there has been the advent and growth of professional and sponsored eSports teams. The US and Europe's 'Cloud9,' China's 'WE,' and Korea's 'SKT T1' are but a few examples. eSports teams differ with other traditional sports in that the teams are not limited to one particular category but often has teams for a variety of games. In terms of Korea's 'SKT T1,' the club has teams for LoL, Overwatch, Battleground and many more. Club merchandise with numerous sponsors and star players' name values create another pivot point for revenue growth.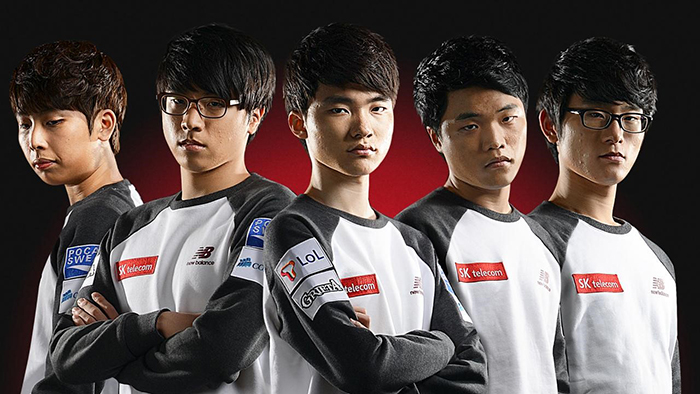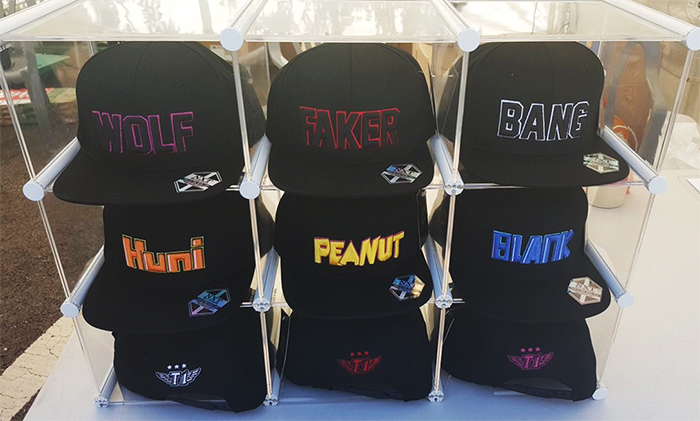 Differentiation within eSports Marketing
No matter what the product category, as the market develops, the division and specification occurs. As such, there is a need for differentiation in marketing tactics. Eidetic Marketing specified 3 differentiated current marketing points for eSports. However, the eSports market is still currently growing and will offer many more opportunities as it grows. For game companies, it is important to contemplate how to boost IP popularity through eSports. For Sponsors, it is important to understand the breadth of influence the event holds and how their brand can be involved. As marketers, it is important to understand the trend of the market and how to effectively apply given knowledge.