[EIDETIC INSIGHT] The Subscription Economy Game-Changer: Cloud Gaming
by Kenneth Nienhuser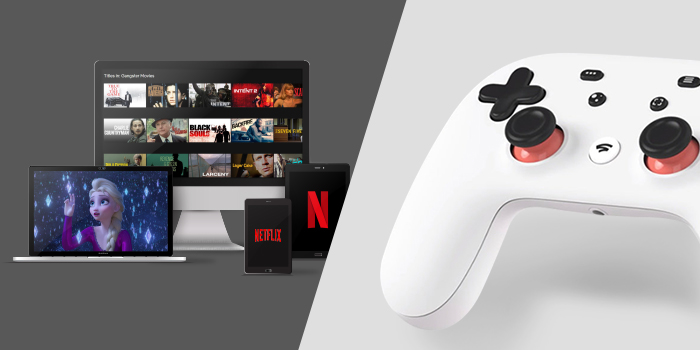 Video Streaming: The Reigning Champs
Our entertainment is dominated by streaming services, and at the top sits the video subscription service industry. Titans like Netflix, Amazon Prime, iQIYI, and others hold the throne because they offer the ability to stream videos at home or on the go, making them highly accessible, and with access to thousands of movies and shows on demand for less than a movie theater ticket, it's clear to see where the popularity stems from.
Netflix stated that they have over 151 million paying subscription holders, with shared accounts totaling more than 300 million viewers, while iQIYI claims to have over 50 million daily active PC users, and monthly active user counts exceeding 450 million.
While most people are familiar with these services, and many of those individuals have used them, they might not be aware of the new potential contender for the streaming throne, cloud gaming, nor the subscription services that have formed alongside it.
The Contenders
Before we get into why these are potential usurpers, let's discuss first what exactly cloud gaming is. Cloud gaming is the process of using remote hardware to play game games on devices with consistent internet access. Users can play the latest games from remote, high-end hardware on any device with a steady internet connection, like Smart TVs, tablets, phones, and older PCs. This brings PC and console games that were tethered to their systems out into the mobile sphere, and also makes them accessible for those who could not afford the latest hardware.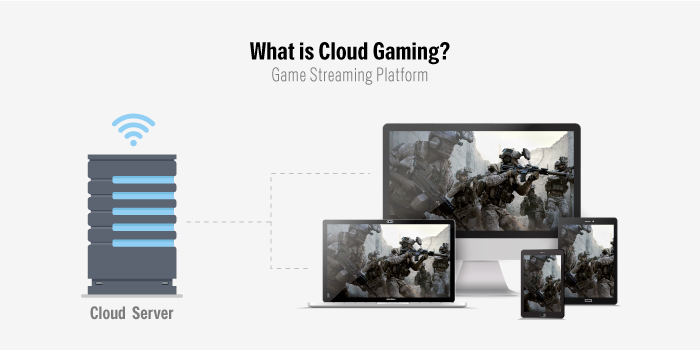 This technology translates to the recent rise of game subscription services. Earlier this year, Apple launched its own game subscription service called Apple Arcade, which was closely followed by a torrent of other subscription services offered by tech and game industry giants like Microsoft, Nvidia, EA, UPlay, and more. These subscriptions offer access to hundreds of titles for subscription fees comparable to those of video streaming services.
Recently, these services have been able to expand to the mobile realm due to introductions of 5G networks. With 5G, input lag (the time between a button press and the movement of the character, which is dictated by the speed at which information travels between the device and the remote server) has become negligible. That is why countries like Korea and Japan have seen a recent surge in partnerships between telecom providers and game subscription holding companies, like the recent contracts between SKT and XCloud in Korea, and Softbank and GeForce (which works with users' Steam libraries) in Japan.
The Unlikely Opponents
So why does this matter for video streaming services?
Well, it's no secret that the game industry is huge. Growing at an average rate of ten percent a year, in 2018 the game industry reported 139 billion USD in revenue, and it is only projected to get larger from there. However, the market was segmented largely between three sectors, PC, console, and mobile gaming. Though PC and Console commonly share titles, titles from these two sectors did not largely cross over into the mobile industry, and vice-versa. Now with cloud gaming, these PC and Console titles can be accessed everywhere, allowing for exponential growth of game subscription services.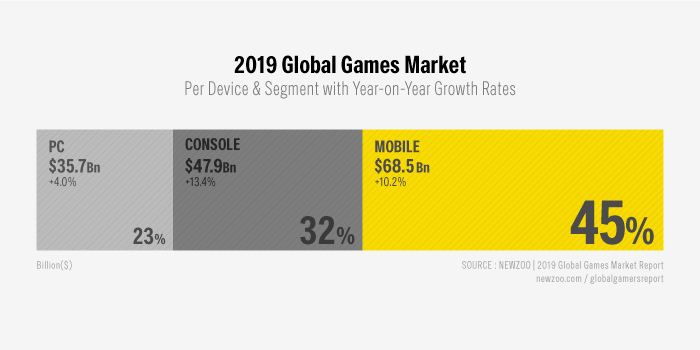 With mobile devices now on the table, popular titles like Fortnite, League of Legends, and others, could see a surge of players through cloud gaming as they gain previously unobtainable users who either did not have a PC or could not afford to upgrade their current systems.
This creates a dilemma for the current streaming subscription kings. Gaming has been an issue for video streaming services in recent years, as audiences spend their time playing rather than taking in paid video content. Netflix has gone so far as to share with their shareholders that they compete with (and lose to) Fortnite, the wildly popular battle royale title, over their competitors. If titles like Fortnite can make the jump into what was considered a safe segment of the market for video streaming, it could spell trouble.
Still Some Ground to Cover
For now, it seems that the video streaming subscription industry need not fret.
Although relatively speaking, most of these subscription services are comparable in price, like Netflix's subscription rates at 8.99 USD a month, or Disney+'s cheaper rate of 6.99 USD. This can be compared to services like Apple Arcade, who offer a rate of 4.99 USD per month, or EA's Origin Access, which comes out to 99.99 USD a year.
There are, however, some gaps. One example would be the XBOX Game Pass, which comes in at 44.99 USD per quarter, or around 180 USD a year. Then there's Google Stadia, where you must purchase games at full price to be able to access them on the cloud. These can be a tough sell for consumers.
There are also issues to overcome with 5G networks not being globally available, making these cloud gaming subscriptions a much less valuable package in other regions. Though they have been enthusiastically embraced in countries like Korea and Japan, they may not catch on as quickly in areas like the US and Europe.
Though the impacts of game subscription services may not be clearly visible as of yet, it is a good idea to keep an eye on this growing industry. If we have learned anything from over the years, it is that the future is mobile, and whether it be gaming, shopping, or video streaming, the more accessible these services become, the more attractive they become to global audiences. Gaming subscription services paired with cloud gaming technology are certain to make waves in the streaming and mobile industries.
Kenneth Nienhuser is the Director of Business Development of Eidetic Marketing, USA Office.
Image editing courtesy of Jed Jung, Sr. 2D Designer of Eidetic Marketing, Korea Office.
---
EIDETIC crafts unforgettable experiences through the illumination of a brand's core nature.
Ever striving to create the new, we design and actualize brand personality in a way that will engrave your brand to memory.