[EIDETIC INSIGHT] Virtual Experiences are Evolving
by Kenneth Nienhuser
Virtual experiences have gained a lot of traction in recent months, connecting audiences in innovative ways on platforms like games, social media, and more. Here are some of the ways brands have created unique experiences while optimizing virtual platforms to capitalize on digital audiences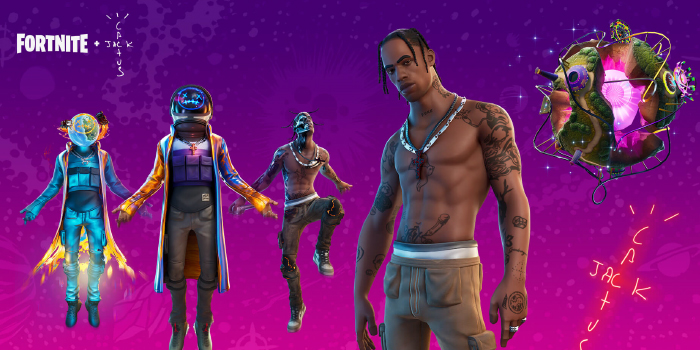 Source : www.epicgames.com/fortnite
Astronomical: Fortnite and Travis Scott
Virtual concerts are nothing new, but the latest collaboration between Fortnite and Travis Scott for the Astronomical experience showed that the concept has a lot of potential to be tapped into. In order to build hype for the premiere of Travis Scott's new track "THE SCOTTS" Fortnite worked with the artist to create a virtual concert experience for fans the world over to enjoy. Over the course of 3 days, 5 showings were held, with over 27.7 million unique users attending, for a total of 45.8 million views in game, according to Fortnite's twitter page. Though this was not Fortnite's first virtual concert project, nods to Marshmello, it did smash their previous concert's attendance by more than 17 million attendees.
Travis Scott also reaped the benefits of this, as his new track, which premiered in the video, reached the number 1 spot on the billboardfor the week of May 9th. It reached the top of digital song sales as well, reaching 67,000 downloads by the end of April.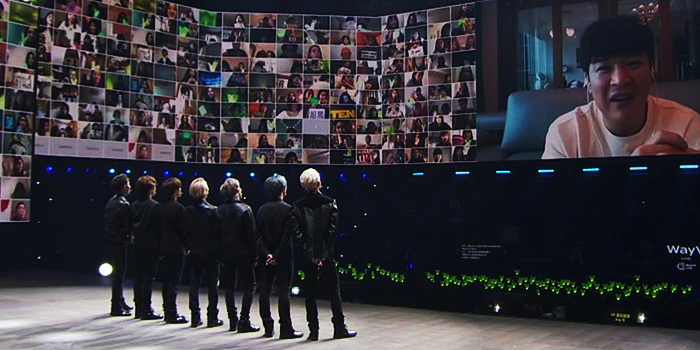 Source : SM Entertainment
VLIVE and K-pop
Fortnite isn't the only platform capitalizing on the virtual concert scene, as the online streaming and interactive platform, VLIVE, is catering to global K-pop fans with concert series like Beyond LIVE. VLIVE allows for audiences to interact with their idols by allowing them to ask questions as well as being able to video chat on stage, and Beyond LIVE is a collaboration of multiple K-pop artists for millions to watch perform. The concert series takes place every Sunday from April 26th to the end of May. Beyond Live is offering some big name groups like TVXQ! And Super Junior. If the first concert, featuring Super M, reaching 75,000 consecutive viewers from 109 countries is any indication, the concert series certainly shows promise.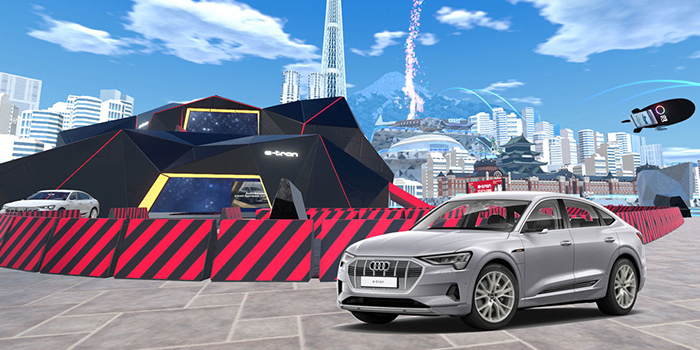 Source : magazine.audi.com.au/article/virtual-world
AUDI and Virtual Market 4
Exhibitions have struggled this year as a result of the global pandemic, forcing exhibitors to explore new avenues to reach their audiences. One such method to be explored is virtual reality. Enter VR Chat, the virtual reality chatting platform where users can interact with each other using custom avatars. In VR chat, the Virtual Market series, or Vket, offers exhibitors the opportunity to run exhibits in a virtual space where attendees can experience their products from the comfort and safety of their own home. Last year, the exhibition recorded over 710,000 visitors, which attracted larger exhibitors to participate in this year's event.
In the virtual "Para-real Tokyo" world, Audi, along with 41 other companies and 1400 stores, came to offer virtual audiences a unique VR experience with their product. Attendees were able to take the e-tron Sportback for a spin on a virtual track, as well as hear about the vehicle's USPs from an on-site Audi specialist. Attendees were expected to exceed one million this year, and announcements for the next Virtual Market has already been announced for later this year
Virtual Experiences are Thriving
COVID 19 has negatively affected marketing and the way brands are able to interact with their target audiences in many ways, but this has also presented a chance for them to explore new and creative ways to reach out. Virtual experiences have shown they have a lot to offer in this regard, and the potential seems to only be increasing as time goes by.