[EIDETIC INSIGHT] Distancing Messages from Major Brands in 2020
by Kenneth Nienhuser
2020 has been a trying year so far. COVID19 spread across the globe, forcing governments and businesses to make tough calls considering employment and operations. In response, rather than their usual messages, brands have responded with forms of creative changes to their brand symbols in a form of meaningful marketing to show that they are in the fight with their audiences.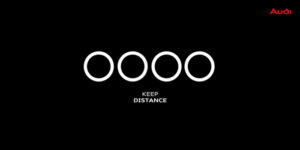 Source : Audi
"Keep Your Distance"
The automotive industry has altered their brand symbols in inspired ways to emphasize the importance of maintaining social distancing. Audi has created this image, separating the 4 rings for which their brand is known. Other brands like Mercedes and Volkswagen have also joined in on this trend by altering their symbols to account for distancing.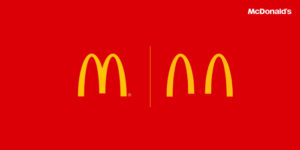 Source : McDonald's
"I'm loving it (on my own)"
It's not only the automotive industry that is speaking out. All around the world, brands are telling audiences to practice social distancing. From South Korea to South America, these brands are coming up with creative ways to encourage people to stay apart, at least physically.
McDonald's golden arches are one of the world's most iconic images. That is why it is surprising that Brazil's McDonald's branch made the shocking choice to separate the arches for the first time ever, creating a sharp contrast between the iconic symbol we know. The message is clear, everyone should be keeping their distance to prevent further spread of COVID19.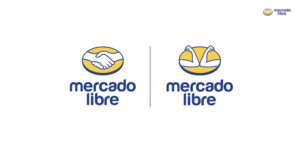 Source : mercado libre
"Changing the Handshake"
Social Distancing isn't the only way to help protect against the spread. Hyundai and Mercado Libre have both changed their symbols to emphasize the need for precautions when interacting with others. Formally connecting seamlessly, these new symbols show off the 'elbow bump', a different way to great others without the issue of shaking unwashed hands.
Though times are difficult to navigate, brands are trying to maintain the message that we may be separated now, but that doesn't mean we will be separated forever.